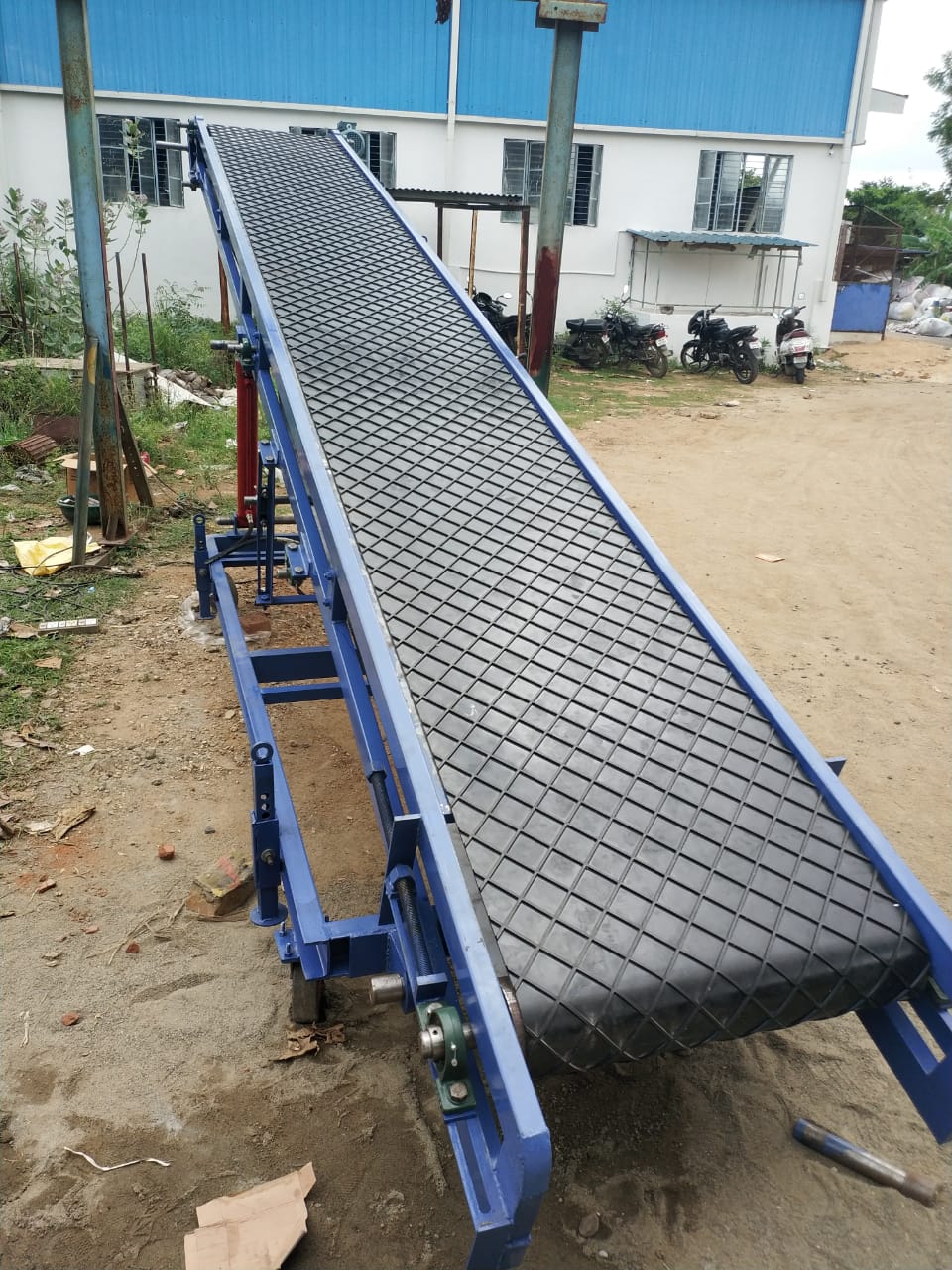 Real Tech Engineering offers a high-quality Loading Conveyor. Loading Conveyors are used to transport boxes, cartoons, and bags that need to be moved quickly and effectively.
Real Tech Engineering, Coimbatore, Tamil Nadu, India, is the leading manufacturer and supplier of Loading Conveyors of excellent quality. We offer the best Loading Conveyors for sale at modest price.
Loading Conveyor is widely used for shifting boxes, cartoons, and bags which has to be moved efficiently and rapidly. This conveyor reduces the labor and saves time. The main features of these type of conveyors are easy movability, slider bed design and zero maintenance.