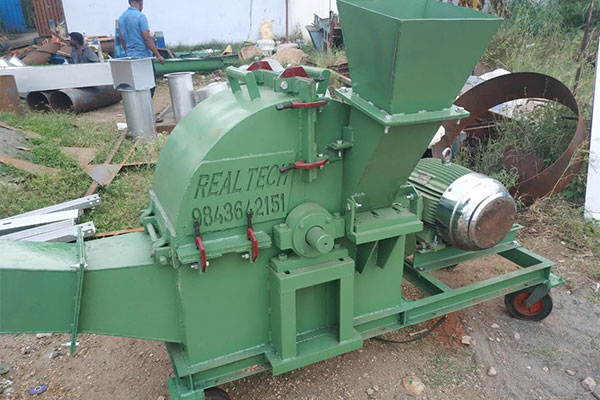 Real Tech Engineering, Coimbatore, Tamilnadu, India; is one of the leading Manufacturers and Suppliers of Wood Chipper Machines and Wood Shredder Machine in India at Best Price Range. A Wood Chipper is a machine used for reducing wood (generally tree limbs or trunks) into smaller woodchips. They are often portable, being mounted on wheels on frames suitable for towing behind a truck or van. The machines are suitable to be fed with tree trunks, tree branches, tree leaves, bamboo, soyabean stalks, cotton stalks, wooden blocks, tree hides, animal feed, raw materials for preparing biomass and other forestry wastes. We make our clients more competitive by empowering the innovative and upgraded technology in the products . There are different Types of Wood Chipper and Wood Shredder Machine..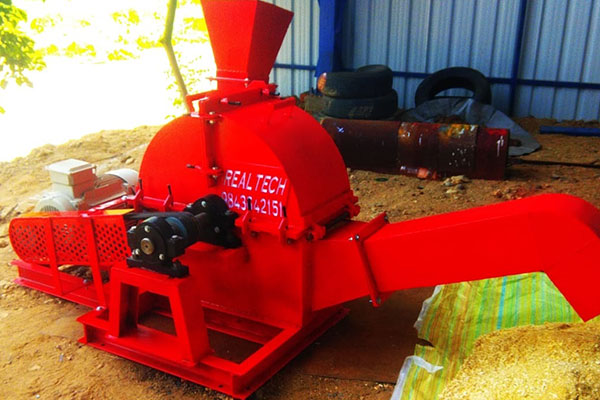 Shredders that make use of high-torque low-speed grinding rollers are growing in popularity for residential use. These shredders are driven with an electric motor and are very quiet, dust free, and self-feeding. Some of these machines are equipped with an anti-jamming feature.
The original chipper design employs a steel disk with knives mounted upon it as the chipping mechanism. In this design, (usually) reversible hydraulically powered wheels draw the material from the hopper towards the disk, which is mounted perpendicularly to the incoming material.
Newer chippers employ mechanisms consisting of a large steel drum powered by a motor, usually by means of a belt. The drum is mounted parallel to the hopper and spins towards the output chute. The drum also serves as the feed mechanism, drawing the material through as it chips it.